Change the style, appearance, and appeal of the home you live in thanks to the intricate and skilled father-son team of All Aspect Plaster. Taking control of all aspects of your property's plastering and rendering our professional team of plasterers help Blackburn, Camberwell, Forest Hill, Kew, and other Melburnians in the city's suburbs live in the home they've always wanted.
To ensure that every environment we work in receives the highest standard and quality of workmanship All Aspect Plaster use only the best and industry-renowned materials and products to transform and update the condition, appearance, and style of your home. For more than 25 years our expert plasterers have changed Blackburn homes for the better, restoring them to their traditional appearance and aesthetic.
Affordable Plastering Services in Blackburn by Experienced Plasterers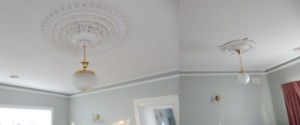 Along with helping improve new and modern homes we have the experience, knowledge, and the passion necessary to authentically replicate era-appropriate and ornate plaster, plasterboard works, Victorian and ornamental cornices, lath and plaster, archway rejuvenation, and other such heritage works. With our guaranteed and expressive works the exterior and interiors of homes across Melbourne have never looked better.
Taking the time to inspect your home our dedicated plasterers give Blackburn locals a plastering and rendering service that cares and suits their homes. Able to complete all works big and small we can give you the home décor you've been searching for at a low price. To speak to our helpful team today call us on 0423 865 920 or on 03 9870 6636.
Areas We Serve: