Is the plastering or rendering inside or outside of your home starting to crack and crumble? Are you uninspired by the bland and flat walls and ceilings that adorn your living space? Have you been searching for a plasterer that Camberwell homeowners can rely on to arrive when they say they will? Combining over 25 years of first-hand experience with our in-depth and detailed training the highly-skilled father-son team at All Aspect Plaster will take care of all aspects of your property's plastering and rendering.
Affordable Plastering Services in Camberwell by Experienced Plasterers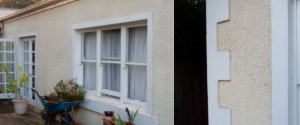 Committed to delivering a modern and stress-free experience to all of our valued customers living across Melbourne's metropolitan area our expertise and renown has made us the plasterers Camberwell residents and beyond trust. At All Aspect Plaster we have the expertise and knowledge to complete a number of bespoke and flawless plastering and rendering projects. Our innovative approach ensures that we can successfully complete spotless projects big and small and without wasting your time or your money.
From ornate and Victorian-era and ornamental cornicing, lath and plaster, to complex plastering services or rendering works such as archways, there is little we cannot do. No matter your plastering or rendering needs our expressive plasterers help Camberwell residents improve the condition and appearance of their homes.
Whether you are hoping to add character to your just-built home, or bring authenticity to your heritage home, we have the workmanship, passion, and right materials to make it happen. For your local plasterers Camberwell, Montrose, Northcote, Rosanna and other Melbourne residents can call us today on 0423 865 920 or on 03 9870 6636.
Areas We Serve: