Get rid of unsightly and dangerous cracked and crumbling plastering and rendering once and for all thanks to the father and son team at All Aspect Plaster. For over 25 years we have delivered lasting, personalised, and beautiful plastering and rendering to residents living throughout Melbourne's expansive network of suburbs. By trusting our hands-on plasterers Kew homeowners can enjoy a higher standard of plastering services and all for a competitive rate.
Taking into account the size and style of our customer's homes or living environments our expert plasterers give Kew locals and others in the neighbouring suburbs superior exterior and interior finishes and coatings at an affordable price.
Affordable Plastering Services in Kew by Experienced Plasterers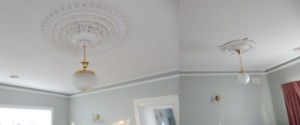 As highly-trained and fully-qualified plastering experts All Aspect Plaster can easily see your works through from the initial design to completion. Thanks to our approach and knowledge we have the skillset to oversee modern and heritage works such as plasterboard works, plastering services and plaster finishes, Victorian and ornamental cornices, lath and plaster, roses, straps, archways, solid plastering, and textured rendering. No matter you need from one of our plasterers Kew residents can trust the detailed and comprehensive approach used by All Aspect Plaster.
At All Aspect Plaster we go above and beyond to ensure that our customers enjoy a higher standard of service and satisfaction. Our decades of varied experience guarantee that we can change the appearance and condition of your property, improving its value and your quality of life. To speak to our expert plasterers Kew, Hawthorn, Lilydale, and Mooroolbark locals can call us on 0423 865 920 or on 03 9870 6636.
Areas We Serve: