Have you been wanting to add style and class to your home but don't want to blow your budget? With over 25 years of outstanding industry experience you can trust the father-son team at All Aspect Plaster to change your living environment for the better. Taking into account the condition of our customer's existing plastering or rendering our plasterers help Ivanhoe residents and others in Melbourne's suburbs gain the home they've always wanted.
Affordable Plastering Services in Ivanhoe by Experienced Plasterers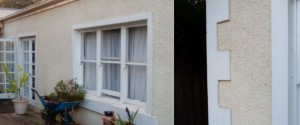 Able to increase the protection of your home's walls from damage or deterioration our exceptional and renowned plastering and rendering is made to last and seamlessly applied. Working throughout Melbourne's extensive metro region our dedicated plasterers help Ivanhoe, Montrose, Canterbury, Rosanna and other Melbourne homeowners get the best out of their living space.
As a small, family-owned company we know the value of customer satisfaction and we endeavour to deliver the highest-quality service for a low price, ensuring that as many Melburnians can enjoy the many benefits of our services and solutions. To make sure you get the best plasterer Ivanhoe homeowners owe it to their homes to hire the team at All Aspect Plaster!
No matter our customer's specific needs and requirements the team at All Aspect Plastering are here to help. Covering both modern and heritage works we have the skills and the training to complete ornate roses, cornicing, straps, archways, as well as solid plastering services, plasterboard works, lath and plaster, and uniquely-textured external rendering. To book the highly-regarded services of our plasterers Ivanhoe locals are encouraged to call us on 0423 865 920 or on 03 9870 6636.
Areas We Serve: